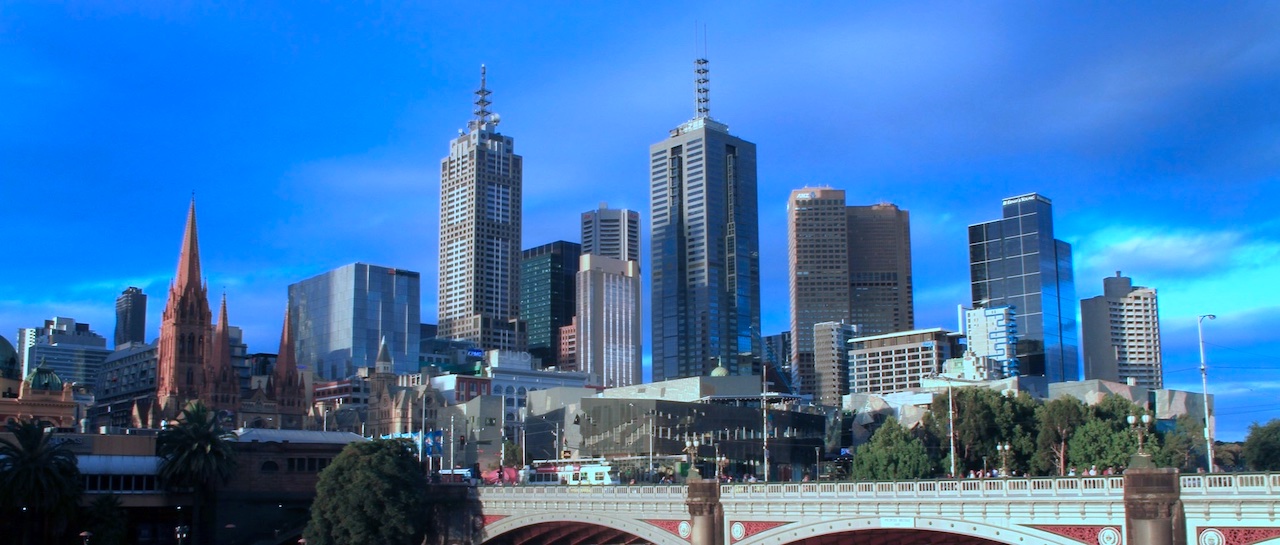 Photo adapted from Good Free Photos
Getting a Police Check In Victoria
Police checks are a part of everyday life, with many jobs and volunteer positions requiring them before commencing employment and during the course of your work. For both employers and employees, these checks must be done swiftly and thoroughly, so the hiring process isn't interrupted, and the background of the potential employee is fully understood before the employment contract is signed.
Historically, police checks were done via a lengthy postal process, but with online verification tools, this process has been streamlined to allow for quicker results without sacrificing accuracy.
Victorian police checks include all other states and territories, as well as the Federal Police database but a recent change to Victorian law means that minor historical offences will be wiped from the records and will not show up on your police check. So, while major crimes will still be visible to potential employers, a speeding fine from long ago will no longer be visible.
Victorian police checks will show the following legal issues: Pending matters awaiting trial, charges, court convictions (including penalty and/or sentence), guilty findings without conviction, and good behaviour bonds or other court orders.
Victorian police checks should always be conducted by an agency that has accreditation with the Australian Criminal Intelligence Commission (ACIC). Results are usually returned in one day, but checks can take longer for people who have common names. Further checks are required to ensure the record does not include any other individual's information.
Victorian Police Checks are appropriate for all employment and volunteer purposes. If you require a check for Visa or Immigration purposes, you must source your check directly via the Australian Federal Police.
How Much Does A Police Check Cost In Victoria?
Contact us to see our pricing for police checks
Who Needs A Police Check In Victoria?
In Victoria, some industries legally require a police check to be conducted, such as teachers, building practitioners, gaming and liquor inspectors, and those who work within the health, justice, and corrections sectors. Many other occupations may require a police check, including those that work with the public and, especially, children. Volunteers are often needed to complete checks for the same reasons, and some licenses require a police check.
Businesses may also choose to request a police check upon application for a position at the company. They may require it due to the nature of the work or for other reasons, such as insurance or in industries that deal with sensitive information. While in this instance, a police check may not be a legal requirement, it is the right of the employer to make it a condition of employment that a check is presented upon application.
What Shows Up On A Police Check In Victoria?
Police checks in Victoria will show all currently pending matters awaiting trial, charges, court convictions, findings of guilt (including those with no conviction), and court orders such as good behaviour bonds. These include such minor things as traffic offences up to more significant crimes. The police check is national, so whether you are in Portland or Mallacoota, Wison's Promontory, or Wodonga, all the results will show the same. If an offence has occurred anywhere in Australia, it will be noted on the police check. Minor historical crimes are no longer subject to Police Checks, so these are unlikely to appear on your check. Similar laws are also in place in other states, affecting what offences show up in a Police Check.
How do you apply for a police check in Victoria?
Police checks can be performed by the state police or by an accredited agency, such as CrimCheck. Unlike more outdated processes, which require signed forms to be sent via mail or in person, CrimCheck offers a quick and streamlined process utilising internet and phone, including a self-service option that can get you started with a click of your mouse. Most Police Checks are completed in one day, so the job of your dreams or the employee of choice can be quickly cleared and ready to start.
Click here for an Individual check
CrimCheck are the only not-for-profit criminal check organisation in Australia, keeping costs low and giving you peace of mind that your fee is going back into the community.
So whether you're getting ahead in your career or you want to be sure your employees are reliable, there's a quick and secure way to leap to your next job with CrimCheck.
Do I need A Police Check For Employment in Victoria?
While it is not a compulsory requirement for every job you go for in Victoria, more companies require a Police Check to confirm character, or to see if you'd be a good fit for the culture of the company.
There are some jobs where a Police Check is required, such as education jobs, which would also require a working with children check; working with people who have disabilities, security jobs and so forth.
Crimcheck can help you get a Police Check in Victoria. Follow this link to start the process with us.
Does drink driving show on a Police Check in Victoria?
A drink driving conviction is marked as spent as soon as it is delivered, so it will not show up on your Police Check, unless there are exemptions in place. These exemptions would include jobs that require you to drive, such as a bus driver, taxi driver or authority to be a driving instructor.
Can I get an International Police Check with Crimcheck?
Yes, we can help you get an international Police Check. We have agreements with various courts around the world to supply international Police Checks. Speak with us to find out how we can help and how speedy the process can be.
Need Police checks for your whole business or organisation?
While CrimCheck is not for profit, they can organise accounts for all types of businesses. Through CrimCheck's streamlined process, your organisation can have full knowledge of all of your employee's criminal histories, as well as potential new employees, quickly and without sacrificing thoroughness. CrimCheck's accreditation as a broker for National Crime History Reports makes them a trustworthy option for your business.
In Another state?
Police Check NSW
Police Check QLD
Police Clearance WA
Police Check SA
Police Check TAS
Police Check ACT
Police Check NT
Police Check in Brisbane